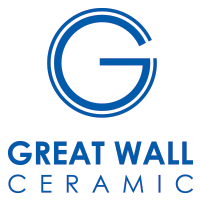 Strong brand recognition in core markets.
Great wall is the Largest Tiles Manufacture in Bangladesh. We have been manufacturing tiles for 16 years and recognized as a competitively priced Producer of world class quality of tiles in Bangladesh. Now, Great Wall Ceramic is marked as Tiles Expert in the industry.
Unleashing CHARU Ceramic, the premium brand of Great Wall.
Our strategy is to leverage its large production base in Bangladesh & to build a significant presence across the south Asia by providing innovative, modern designed and world class quality of tiles at competitive price.
Great Wall Ceramic enriched with vogue design and advanced technological process derived from the birthplace of ceramic tiles makers: Italy and Spain. Over the years we have developed our expertise and design skill at such a cutting edge rate. We believe ourselves to offer more to the Bangladesh market than any other world class tiles manufacturer. This is because we take great care in understanding our customers and seeking out their hidden desires. This also separates us from others in the industry. We believe in our work as an art-form and consider each tile we produce, to be a unique masterpiece.
Great Wall has long been known for its product quality, innovative design and customer service. Great Wall is here with a storm of passion to bring a revolution in designing and durability. A vibrant and versatile collection of different wall and floor tiles contain Ceramic, Rustic, Stone, Glazed Polish, Vitrified and Homogenous categories in 14 sizes.
Great wall has been continuing to develop its presence and foot print in regional market and in near future, has a vision of exporting tiles in South Asian market. Company will also continue the exploration of any opportunities to make value-enhancing acquisition.
16 years of business, thousands of project implemented.
Great Wall Ceramic Industries Ltd. is one of the largest tiles manufacturer in Bangladesh. The company was established in 2006 and started the commercial production in the same year.

Copyright 2021 Great Wall Ceramic. All Rights Reserved.